Although driveways aren't famous for attractive looks, especially when looking at their purpose, and that is to get your car off the main street.
Most people overlook it as they can do nothing special about it, but since they are the red carpet towards your lavish home, it's worth thinking about driveway design ideas that will make your home look more tempting.
Here, we are going to help you steer in the right direction through 13 amazing ways to lift your curb appeal.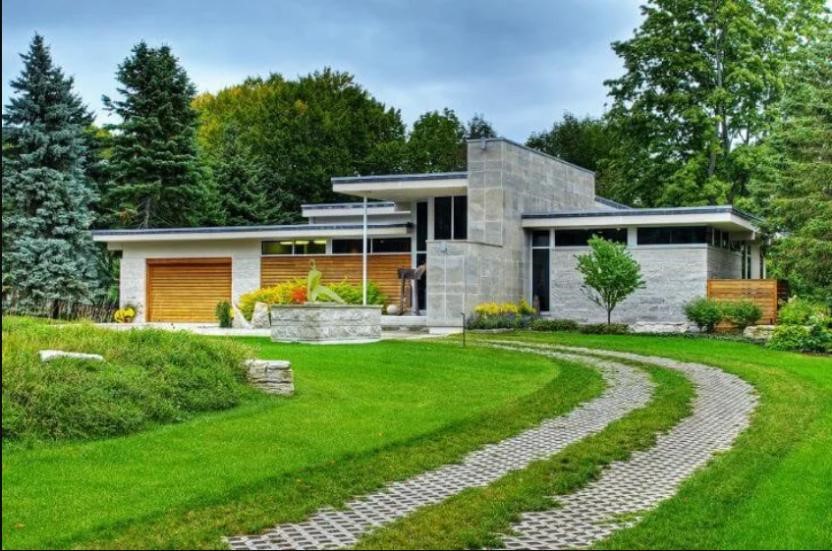 This driveway looks so eye-soothing, it a great option for people who are looking for an eco-friendly house.
You just need a few plants and grass to make it look naturally green. Asphalt Canopied with trees
2. Asphalt Canopied with trees
It gives inspiration from backcountry roads when designing a long driveway.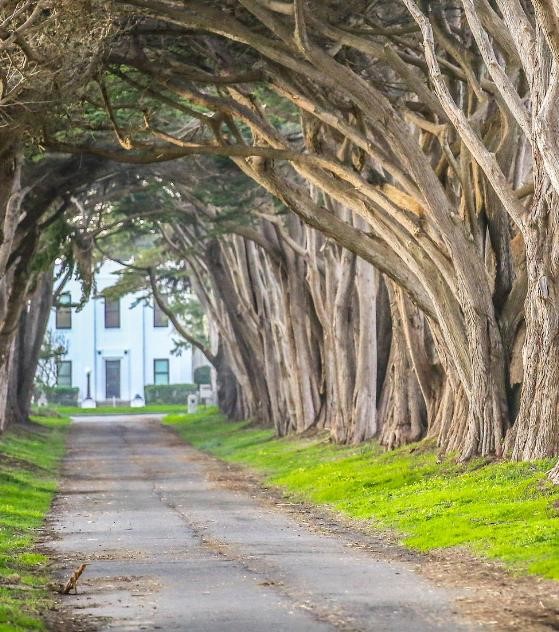 This tunnel of trees in Point Reyes, California is a great example.
It leads straightaway to the mansion underneath the canopy feeling of trees, this makes you look like driving in a tunnel.
3. Use stone by the pallets to spruce up your driveway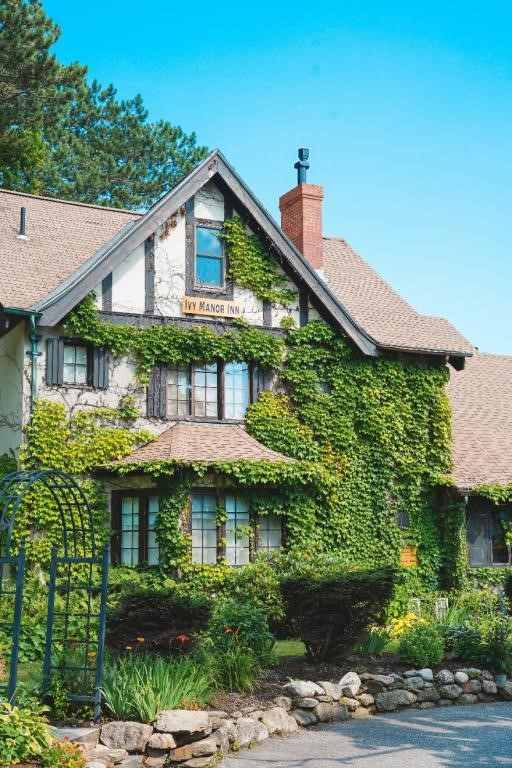 Simple slabs of concrete make practical sense, but to make it more aesthetically beautiful you can use stone by the pallets to spruce up your driveway.
Simply line the curbs with stones and small plants over them, this will add texture and depth to your driveway and lift your home's curb appeal significantly.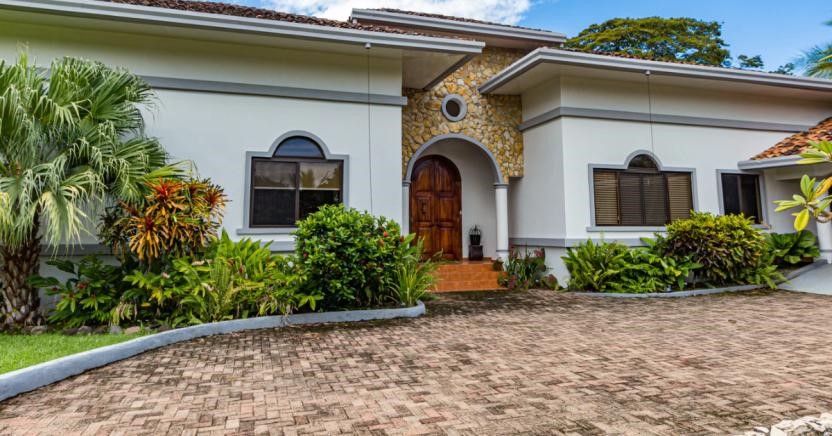 You can uplift your home's exterior by paying out the way with a popular pattern like Herringbone.
Not every house needs to have large landscape areas, so those herringbone pattern can fit in while adding some style to your driveway.
5. Modern winding driveway
How about a long driveway with a flow of wind?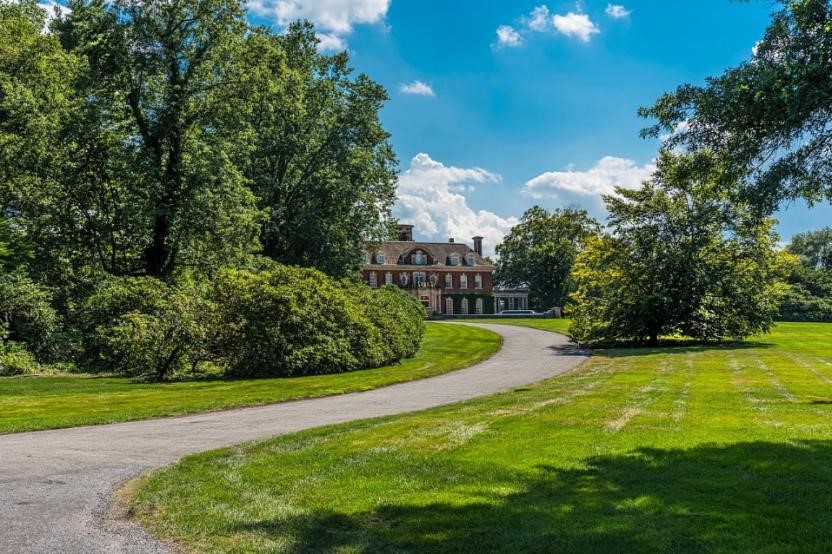 Simple super long driveway seems boring, it would be a great option to turn your driveway into a curvy form like Zig Zag, and it will certainly add a fun factor along with a unique long driveway path.
6. Line your driveway with lights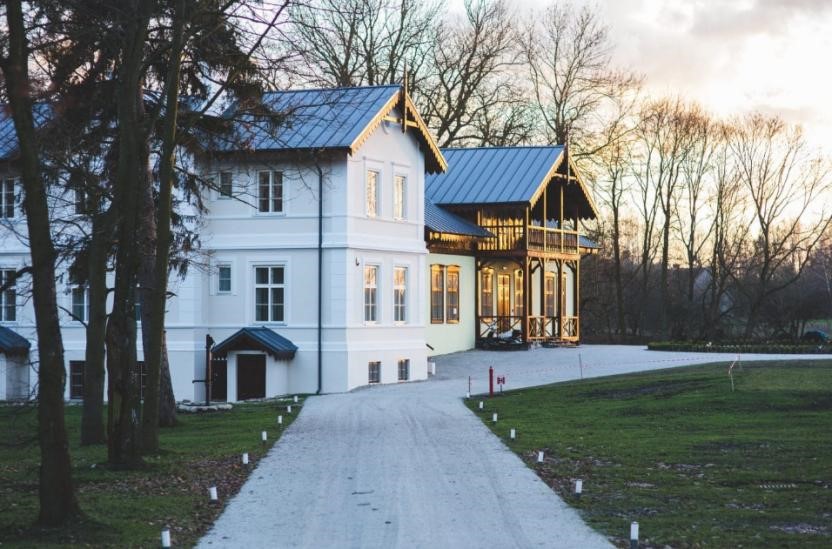 Another great way of lifting your driveway appearance without investing thousands of dollars is through line your driveway with landscaping lights.
It will not only add some style but also lighten up the driveway after Sunset.
But ensure to add landscape lightings because without them it would look so boring.
People living in the Suburbs have not many options to customize their driveways.
But just look at this picture.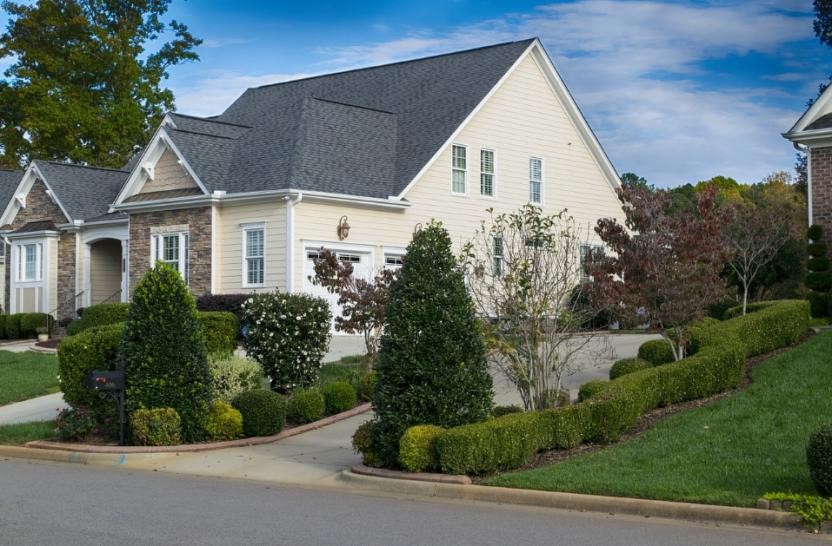 How beautifully this house driveway is landscaped, it just requires proper maintenance of greenery around the driveway.
Overall it will help you lift your home's curb appeal and get some extra privacy through bushes.
8. Green and Gravel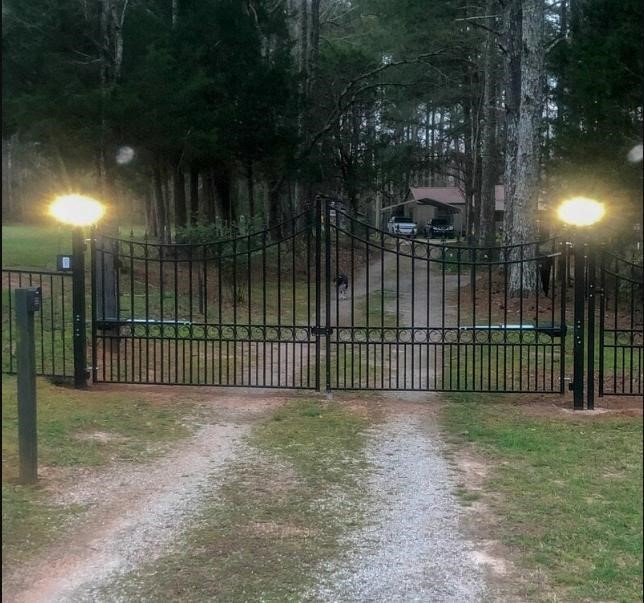 It's quite easy to make a natural driveway you just need grass and a lot of mud.
Simply pave the gravel in the tire marks, as it will help you if at all your car gets stuck on rainy days it will give some friction to the car tires.
9. Modern Mosaic design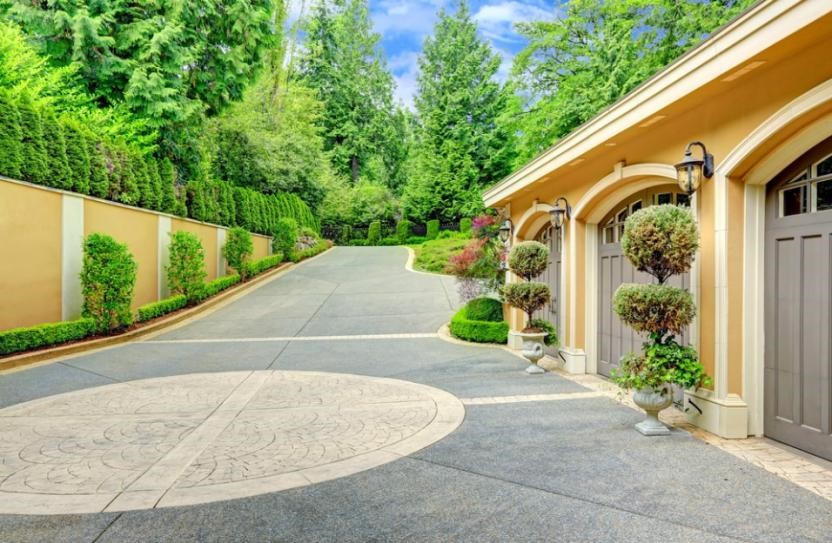 For people who are looking to give their house driveway, a luxurious look go for a total Mosaic or custom design like in the picture.
This driveway consists of asphalt, stones, rectangular pavers, greenery, and a circular design in the center
When combined it gives a mosaic appearance.
10. Create driveway with Cedar chips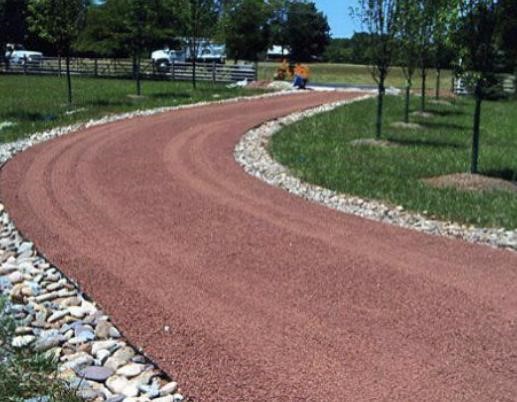 A new piece of land where there is no previous existence of a driveway, you can simply lay down cedar chips.
It's one of the least expensive ways to create a new driveway on straight, curved paths and steer you up to your home.
11. Modern driveway paver
To build a modern driveway paver you need different materials stone, sand, concrete, and brick.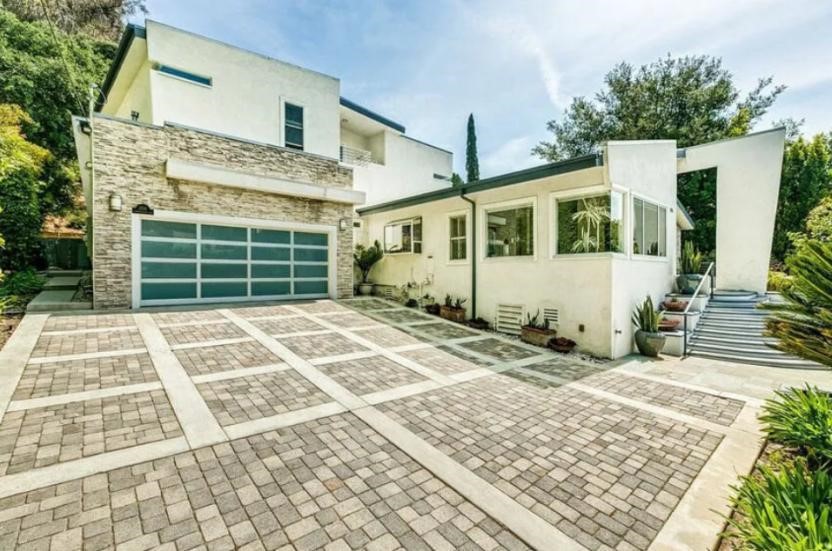 Just like this beautiful driveway, consists of bricks and straight pavers.
12. Modern high-end house circular driveway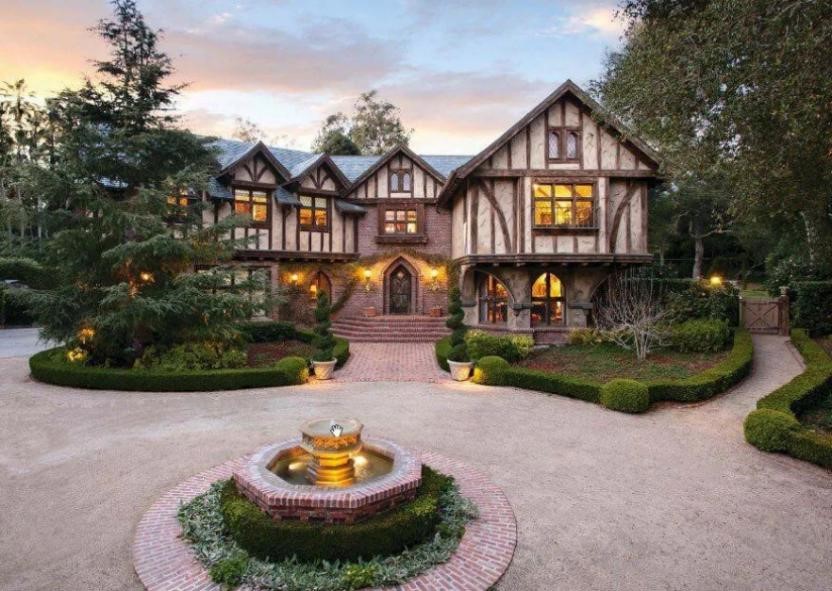 This lavish house consists of a circular driveway with gray pavers and concrete that twist around with corner fencing.
Further, it drives you to an inclined underground garage.
13. Finally, maintaining your driveway
After creating a driveway the next thing is to maintain it properly.
This is too important because no matter how much you spend money on the driveway, they require timely maintenance, especially for a longer life span.
Few tips on how to maintain your driveway
Appearance- While most people pay attention to manicure their lawn, you should never overlook the effect of your driveway as it's the first impression of your style statement of the house.
Stains- When exposed to different elements like varied weather conditions, tire tracks, animal wastes, leaves, and dirt it harms the overall look of the driveway along with making it prone to more damage.
Hence, resurfacing or re-staining your driveway will protect it from future damages and long-lasting stains.
Freeze-thaw protection- It occasionally happens, when you wash your driveway the water doesn't soak away, later on at night when the temperature falls the water can freeze inside the driveway which expands the driveway and make it prone to damages.
Hence it's recommended to maintain properly your driveway by sealing the surface and repairing any cracks.
Safety- Damagedor cracked driveways are tripping hazards. Adding a slip-resistant and concealing the cracks with routine checkups will certainly help in keeping your property safe and look eye-appealing.
Longevity-Just like every other portion of your property, regular maintenance of your driveway will help in extending the lifespan of your driveway.
Since a new driveway can cost you a heavy amount, especially if you are looking for a customized design, by keeping regular maintenance you can keep repairs and replacements minimal.
This will certainly save some fortune.
Conclusion
Whether anyone of you is looking to create a new driveway or refurbish your existing driveway the above listed 13 amazing ways are very useful in making your house look more eye appealing.
Hence you can follow anyone of them while staying within your budget limits. Besides, having regular maintenance is the most important part of your driveway longevity.